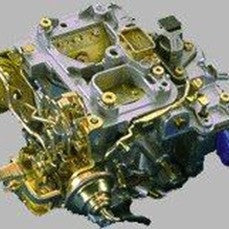 ROCHESTER VERAJET WITH FEEDBACK SYSTEM 2.8 JEEP
 BUY DIRECT AND SAVE !!
(THE PRICE INCLUDES A 50.00 REFUNDABLE.CORE DEPOSIT)
THIS IS THE ROCHESTER VERAJET FOR THE JEEP 2.8 V 6
2 BARREL ROCHESTER VERAJET FOR JEEP V6/2.8 LT THIS CARB HAS THE ELECTRIC CHOKE AND T.P.S SOL. AND MIXTURE CONTROL SOL.
WE HAVE A LARGE INVENTORY OF AUTOMOTIVE AND MARINE CARBURETORS, IF YOU DONT SE THE ONE YOU NEED PLEASE FEEL FREE TO EMAIL OR CALL US !!!
714-928-6003