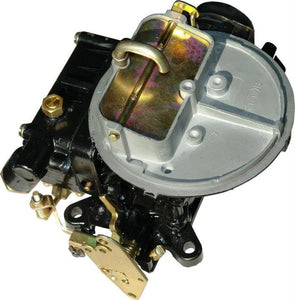 HOLLEY 2 BARREL MARINE 300CFM
 THIS IS A TWO BARREL HOLLEY MARINE 2300 MODEL WITH ELECTRIC CHOKE AND THE FOLLOWING APPLICATION WILL FIT THIS CARB.
300 cfm made for 4 and 6 cyl engines 
the price includes a 80.00 refundable core deposit 
THE VOLVO PENTA COMES WITH THE CENTER HUNG FLOAT & THE GAS LINE COMES IN ON THE SAME SIDE AS THE ELECTRIC CHOKE DOES.
note: some 2 bbl Holley marine have pcv and some don't based on yours we might need a couple of days to put the pcv

OMC
1991-1993 4CYL 3.0 
3.0 HO 91-93
HOLLEY LIST NUMBER 
R-80321/R-80313A/R-80321-A/R-80385A
4.3 6CYL
1990-1997
HOLLEY LIST NUMBER
R80312A
5.0 8CYL 
1989-1995 
HOLLEY LIST NUMBER
R-80382
 PLEASE CALL 1-714.928-6003
PLEASE NOTE THE PRICE INCLUDES A 80.00 REFUNDABLE CORE DEPOSIT, PLEASE EMAIL US FOR DETAILS ON HOW TO GET YOUR CORE CREDIT
PLEASE NOTE THAT YOU MUST TELL US WHICH WAY DOES YOUR FUEL LINE COME IN.