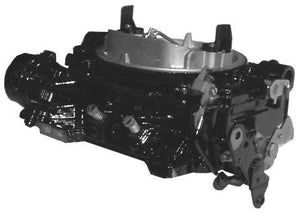 Carter AFB marine with electric choke 5.7
This is the real carter/weber marine !!'

 BUY DIRECT AND SAVE !!
WE HAVE THE LARGEST INVENTORY OF AUTOMOTIVE AND MARINE CARBURETORS ONLINE
THE FOLLOWING OEM NUMBERS AND APPLICATIONS APPLY TO THIS UNIT.
9770S
9781S
THE PRICE INCLUDES A200.00 REFUNDABLE CORE DEPOSIT.
IF YOU DONT SEE WHAT YOU NEED FEEL FREE TO EMAIL OR CALL US.
714-928-6003
ATTENTION THIS CARBURETOR HAS A 100.00 CORE DEPOSIT,TO BE ABLE TO RECEIVE THAT DEPOSIT BACK YOU MUST SEND THE SAME CARBURETOR THAT WE ARE SENDING
NOTE ! THEIR IS A 100.00 REFUNDABLE CORE DEPOSIT IF YOU SEND THE OLD ONE BACK.